Role of Document Review in Internal Investigation Process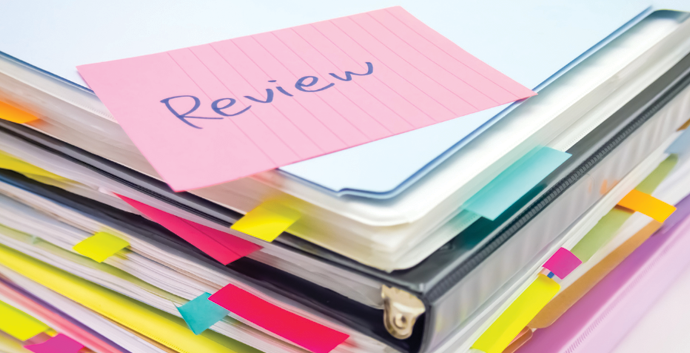 What is an Internal Investigation Process?
An internal investigation is undertaken by an organization to determine and recommend corrective actions in the event of any violations of rules, regulations, laws, by-laws, as well as internal policies. When it comes to internal investigations, document reviews are indispensable and significant as they separate fact from fiction. They are a meaningful tool to corroborate statements with facts, and conflicting statements can easily be confronted. Bringing together all relevant documents in an internal investigation has more benefits than what meets the eye. A document review ensures compliance and helps the investigator understand the nature and processes involved in the business of the organization.
Document Review and Internal Investigation: In-house or Outsourcing?
An investigation is aimed at establishing a fact pattern. Proving a pattern, typically involves finding the crucial documents which point towards a particular pattern. For instance, an internal investigation conducted to prove/disprove an instance of sexual harassment would be focused on finding whether the accused employee was engaged in similar conduct in other situations. This would among other things involve sifting through hundreds of e-mails sent by that employee to his other colleagues, trying to find out if he ever used inappropriate language. Hence, document review for the purposes of internal investigation involves conducting an extensive review of pertinent documents. It is not viable for any full-time employee of a company to review thousands of documents along with their daily load of work. In the interest of saving significant time and cost, companies tend to outsource the work of document review to third-party service providers who offer such services.
Third-party service providers have a team of experts who are trained in the task of document review and would take lesser time than the company's full-time employees in examining a document. Moreover, you cannot expect your staff to have expertise in all domains. Because these experts have years of experience in conducting document review in different domains, the result is efficient and substantially error-free. A third-party service provider offering such services would send people specialized in various fields to review the documents which would prove to be more effective.  Offshore service providers also have the advantage of working at a far lower cost than their domestic counterparts and operate during typical 3rd shift downtime in the United States.
How Does Document Review Help in Internal Investigation?
An efficient document review process would identify, manage and analyze documents and maintain a record of the same for evidentiary purposes. For instance, if witnesses were interviewed for a particular investigation, the transcripts of such interviews would be reviewed, analyzed and recorded in a document review process to be used as evidence later.
The document review process ensures that the investigation discovers and takes into consideration not only the most important but also the unknown peripheral documents. These documents help define the fact patterns, which are most often missed when a thorough document review is not undertaken. Advanced analytics can also be used in an effort to uncover previously unknown facts and documents. All of this can be a very painstaking and time-consuming undertaking.  Outsourcing these services is the best way of conducting a document review process for the purposes of internal investigations.
Confidentiality of the investigation process as well as its credibility forms another major component of an internal investigation, and the document review process through the organization of documents ensures the same. The documents that are collected must be preserved in their original version to avoid chain of custody conflicts. Documents also must be identified as potentially privileged, and if so, they must be segregated to ensure that no privilege is breached.
Compilation and Arrangement of Documents
After categorization of documents, a list of potential witnesses is to be drawn, and information obtained shall be corroborated with the information of documents. Additional witnesses may also be identified during deposition testimony of the primary witnesses. This complete list should be wide enough to get a definitive outcome in the investigation. A list of all the documents shown to the witnesses during the interviews must also be maintained as this helps in corroborating sworn statements later.
Further, a chronological list of events can also be created based upon all the documents and witness interviews containing the date and source of the event. The author, recipients, and custodians of the concerned document are also to be noted.
After all documents are reviewed and interview answers are corroborated, an outcome of the investigation and knowing exactly what happened becomes easier.
Conclusion
Internal investigations often involve reviewing thousands of documents. Such close scrutiny requires large manpower. Having a permanent in-house team to review documents for each internal investigation is not commercially viable. This is where external service providers come in. E-discovery and document review services are widely offered, and you can hire an external service provider to streamline the documents for your internal investigation process. Typically, an efficient project manager along with a dedicated team of document reviewers helps in speeding up the process of an internal investigation. Meticulous planning, engaging the right personnel to assist you in your document review process, and ensuring the right coordination between different stakeholders of an internal investigation, is the way forward if you want an efficient and cost-effective internal investigation process.
Do you need document review services? Contact us today for more info on this specialized service. Call +1-888-524-7348 or email info@247digitize.com for details!