Acumatica Bookkeeping Services – Our Response to the Great Resignation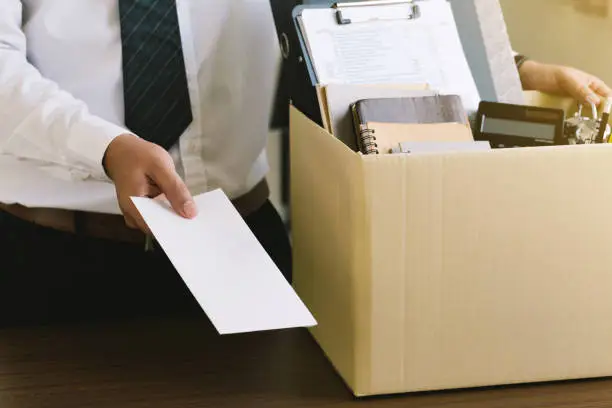 In the business world, change is a constant. Staff members come and go, companies are bought and sold, and new strategies are put into place. But in recent years, there has been a noticeable trend in resignations—employees are quitting their jobs in record numbers.
It's called 'The Great Resignation'. It began in early 2021 and is quite prolific in the United States.
While there are many theories on this, it's believed that the driving force behind the mass resignations is mainly due to these three factors:
1) Remote work
The rise of remote work has been one of the most significant changes to the workplace in recent years.
2) Flexible work schedules
With the rise of remote work, comes the rise of flexible work schedules.
This is a big contributor to The Great Resignation trend, as not all companies offer this flexibility. So, they are seeking those that do.
3) Pre-existing job dissatisfaction 
When it comes to The Great Resignation, pre-existing job dissatisfaction, particularly among Millennials and Generation Z, is a big contributor.
So, what's causing this dissatisfaction? In many cases, it's a lack of development opportunities, a lack of purpose, and a lack of work-life balance.
How does The Great Resignation Impact the Management of Your Business?
The Great Resignation is having a big impact on businesses. The trend is forcing companies to re-evaluate their policies and procedures, and in some cases, even their business model.
The most notable impact is on recruitment and retention. The mass exodus of employees has left many companies scrambling to find replacements.
One area in particular that it's putting pressure on is bookkeeping. This is not always considered a core task, and as such those that are not necessarily experts in the field are tasked with maintaining the company's books.
Whether or not they are highly qualified, what if the person managing the books leaves the business? How quickly can they be replaced? This is an even bigger challenge if the business uses specific software to manage their accounts and that staff member is the only one trained to use it effectively.
The fastest-growing provider of cloud accounting software for small and mid-sized companies at the moment is Acumatica. What's great about Acumatica is that you can streamline your processes through a secure cloud server. It needs someone who is trained to manage it though, so businesses that have Acumatica-trained staff run the risk presented by The Great Resignation.
Acumatica-trained bookkeepers are not always easy to find, and when you do, they are in high demand. So, what's the solution?
Outsource this function of their business to the only Acumatica-trained bookkeeping company, 247Digitize.
Here's why:
1) We've already mentioned it, but we'll reinforce the fact. If a skilled Acumatica-trained bookkeeper leaves your business, as so many are doing, who is going to manage the Acumatica system? By outsourcing your bookkeeping to an Acumatica-trained bookkeeping service provided you remove this risk.
2) You'll be working with experts: When you outsource your Acumatica bookkeeping, you have access to a team of experts. It means you'll get the most out of your ERP investment for effective bookkeeping.
3) It's cost-effective: Hiring an in-house Acumatica-trained bookkeeper can be expensive. When you outsource, you only pay for the services you need for as long as you need them. In fact, you can save up to 70% of onsite employee costs.
4) It's flexible: The beauty of outsourcing is that it's flexible. You can scale up or down as needed, and you're not tied into a long-term contract.
5) It frees up time: If you are involved in the bookkeeping aspects of your business, one of the biggest benefits of outsourcing is that it frees up time. This is time that can be used to focus on other areas of the business.
6) It allows you to focus on your core competencies: When you outsource, you can focus on what you're good at and leave the bookkeeping to those that are better equipped to handle it. This is especially true if you are using Acumatica to manage your books.
7) Peace of mind: When it comes to financial management with Acumatica, there's no room for error. By outsourcing your bookkeeping to an Acumatica specialist, you can have peace of mind knowing that your finances are in good hands.
Outsourcing your Acumatica bookkeeping is a smart move for businesses of all sizes. It removes the risk associated with The Great Resignation, and it gives you access to a team of experts that can keep your books in good order.
If you are looking to mitigate the risk of The Great Resignation negatively impacting the financial functions of your business, then the great news is that we have the perfect solution. 247Digitize is the only Acumatica-trained bookkeeping provider, which means we're the best in the game.  
We have a team of Acumatica-trained and certified experts who can take the weight of bookkeeping off your shoulders. We focused our expertise solely on Acumatica, which means we know what we are talking about!   
If you'd like to take full advantage of Acumatica's financial management functions and work with a team that truly knows how to use Acumatica for accounting, contact a friendly member of our team at 1-888-524-7348 or info@247digitize.com. You can also send us your details  here.  
We offer a wide range of other services as well. So whether you need Acumatica accounting services, data management, or even marketing, we've got you covered.  
247Digitize is a team of trained experts that are able to take full advantage of Acumatica's powerful financial capabilities.