Outsourced Bookkeeping: A New Trend for Growing Businesses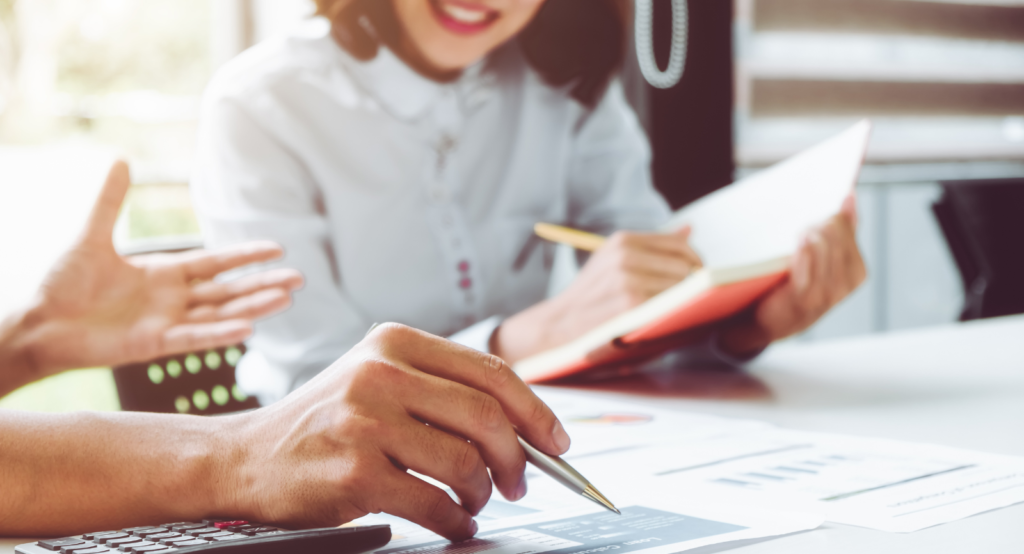 For many businesses, the Great Resignation has been a significant blow. The loss of key personnel can severely set back any company – no matter its size. But it has been especially difficult for growing businesses, which often don't have the resources to replace employees quickly.
While growth is an exciting space for new opportunities, it also challenges businesses looking to retain talent, upskill staff, and ensure consistency in delivering their service or product. One way to combat the lack of staff available is by outsourcing your bookkeeping. It can save on costs and time and provide access to specialist skills that may only be available in some places. In addition, having an expert available anytime and managing your books helps you focus on growing your business instead of crunching numbers.
Why Should I Outsource My Bookkeeping?
Small business and startup owners understand that accurate and up-to-date financial data is critical to keep any business running smoothly. Some business owners try to keep track of their accounting on their own but soon realize they lack the time and expertise to personally maintain their financial records. This leads to slow data entry, potential errors, and inaccurate financial information.
Traditionally, business owners hire in-house bookkeepers. Today's modern technology makes it unnecessary to take on the expense of another full-time employee for this role. Outsourcing your bookkeeping offers all the benefits of an in-house bookkeeper with the advantages of software that automates mundane tasks, provides real-time data and is available throughout your day to answer questions. At 247digitize we offer outsourced bookkeeping services for a number of accounting platforms, but we also have a special expertise in the Acumatica ERP which includes powerful bookkeeping features.
Signs You Need To Outsource
Many small business owners either try to manage their books themselves or hire a full-time employee who may or may not need 40 hours per week to collect financial data. Generally, additional bookkeeping tasks are assigned to the employee, pulling them away from their primary purpose. Bookkeeping is not easy, and this approach can cause inaccuracies, delays in data entry, and the potential for late payments to vendors or even the IRS. Here are some top signs that it's time to outsource your bookkeeping.
Sign #1: You panic before tax deadlines
It can be difficult enough to do your personal taxes, but business taxes are even more complex, and deadlines are strict. This complexity and time sensitivity may lead to panic as deadlines approach. If you've been managing your books independently, the data gathering and completing tax forms could be delayed until the last minute. You are vulnerable to costly errors when you rush through the process.
Sign #2: Your books are never up to date
Tracking business transactions monthly is a critical business task that you don't want to ignore. Updated and accurate books help you review cash on hand, payroll, vendor payments, and even get a business loan or credit line. But if your books are outdated, you don't have a firm handle on your finances and tracking them becomes problematic. If your books become too far out of date, it's nearly impossible to confidently evaluate the financial health of your business or make crucial business decisions. Using Acumatica for your bookkeeping requirements (for example) is one way to stay up to date, in real-time with your cash and sales data.
Sign #3: Cash flow is unpredictable
If you've ever found yourself unable to cover business expenses because you don't have the cash, you have a cash flow problem. This problem can arise from insufficient client work, significant emergency expenses, and late payments from clients. But no matter the reason, it boils down to not keeping tabs on your financial books. Not managing your financials makes you vulnerable to even the minor changes that cause problems if you don't catch them on time.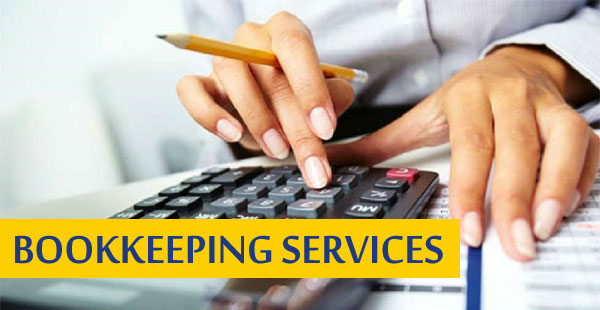 Sign #4: You don't have enough time to handle everything
As your business grows, you gain more clients, bills increase, and back-office paperwork multiplies. With all this growth, your to-do list grows too. But there's only so much work you can do in a day, and as the owner, your time is extremely valuable. If you have an integrated accounting system like Acumatica, your bookkeeping will be almost automatic, and in the hands of an outsourced bookkeeper, your time will be freed up to handle business growth.
Adding bookkeeping to your already busy schedule might keep you from more important things like marketing, client work, and day-to-day operations. For example, when you stop and think about how much time you spend working on entering financial information, it's easy to see that what you may spend 5 hours on, an outsourced bookkeeping service, could easily finish in 30 minutes. An outsourced Acumatica bookkeeping service may be just the time and cost-saving solution your business needs.
How Does Outsourced Bookkeeping Work?
When you partner with the right company, outsourced bookkeeping is pretty straightforward. At 247Digitze, we walk you through the steps and create a plan that works for your business.
Onboarding
This is the first phase of our process. Here, we perform an initial consultation where our team learns about your business, challenges, and goals.
Grant software and financial document access
Once you decide to move forward with 247Digitize, you'll grant access to your financial software and documents. Our team then starts getting familiar with your books and begins managing them.
Let the experts do the work
Our bookkeeping team takes care of everything for you and provides support whenever you need it, freeing up time for you to focus on running your business.
Monthly reporting
You'll receive monthly reports from your bookkeeper so you can stay up to date on your finances and make informed decisions for your business.
It saves you time
Not managing your business financial books saves you time and lets you focus on key business areas to help you grow.
It's cost-effective
Because you won't have to hire full- or part-time employees, you save on paying for salaries, training, and benefits. You also take advantage of lower wages outside of the U.S.
You get access to expert skills
When you outsource bookkeeping, you also gain access to the expert skills and knowledge of the bookkeeping company. You can be sure that all transactions will be accurately recorded.
You can make better decisions for your business
Finally, outsourcing bookkeeping can help you make better decisions for your business. You'll have access to accurate and up-to-date financial information, enabling you to make informed decisions about where to allocate your resources.
Outsource Your Acumatica Bookkeeping Services
If you use Acumatica and are looking to outsource your bookkeeping services effectively and efficiently, look no further. We are renowned as experts in Acumatica bookkeeping. This means you can focus less on your books and more on running your business.
To learn more about our Acumatica Bookkeeping services, please get in touch. We'd be happy to discuss your specific needs and see how we can help you simplify your bookkeeping processes.
Give us a call at +1-888-228-8300 or email us at info@247digitize.com.