Key Benefits of Outsourcing Logistics Services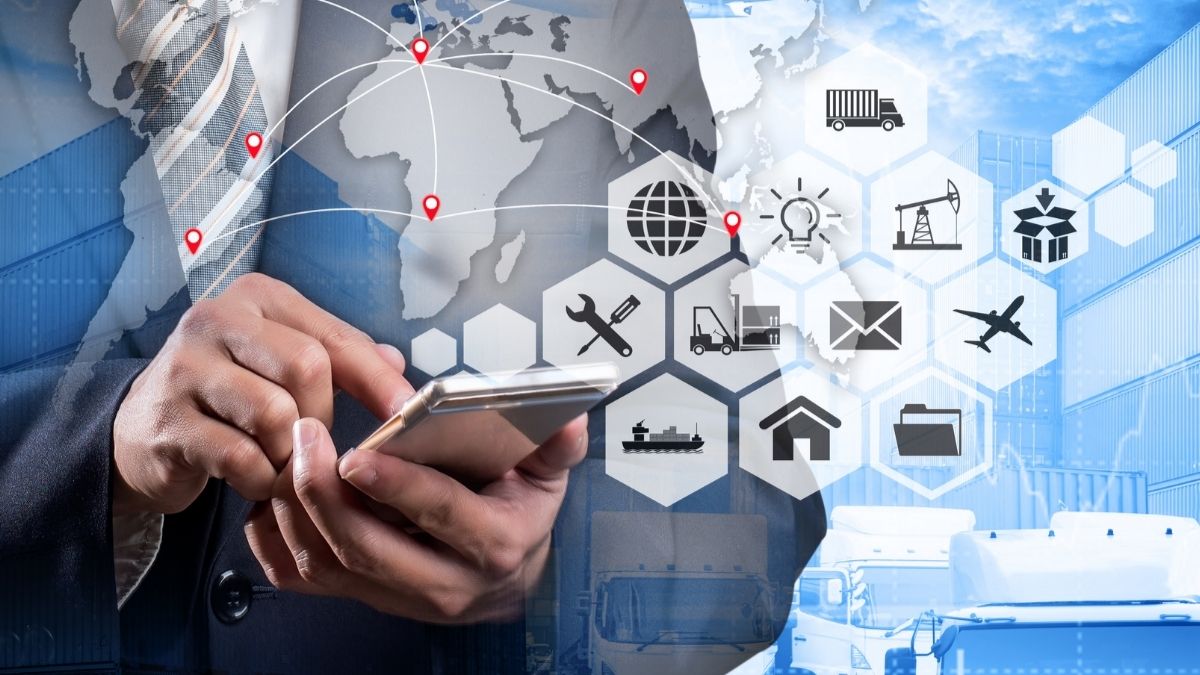 In any line of business, powerful alliances can help the company grow and prosper. A prime example is logistics management. Here, the company assigns tasks to a business process outsourcing (BPO) often performed in-house via internal resources/employees.
Resources are freed up and utilized on the business's core areas with a laser beam focus. Hence, it's no wonder more than 80% of Fortune 500 companies undertake this strategic decision toward experiencing accelerated growth and achieving operational cost-effectiveness.
In most cases, businesses outsource two primary domains of their operations. First, instead of spending their resources on systems, equipment, and training, they utilize a much more cost-efficient third-party infrastructure. Second, they leave document management to a BPO that provides sophisticated services such as indexing. 247Digitize offers various services for the second category.
Infrastructure Management
Studies indicate more than 60% of businesses report BPO companies helped them lower their overall logistics costs. Not only utilizing a BPO will help companies reduce their daily operational costs, but it can also save them from costly investment, recruitment, and management mistakes. Let's see (here below) the cost-reduction benefits of logistics outsourcing at various levels.
Infrastructure Cost Reduction
Instead of investing a vast amount of money, time, and human resources on systems, equipment, structures, etc., businesses can shift their operations towards the well-developed infrastructure of a BPO. There's absolutely no question that the costs of utilizing a BPO are much more efficient and price-effective.
Back Office Operations
Outsourcing logistics paperwork can save companies from the hassles of dealing with tariff and compliance issues. This is where 247Digitize shines, an experienced service that can accurately sort out freight bills or bills of lading to comply with legal standards. The aim is for the shipment to proceed at an acceptable time frame in line with the highest possible standards/quality and customer satisfaction.
Great Accuracy
Dealing with business paperwork, especially shipping documents, requires accuracy and care with sensitive details. Otherwise, incidents leading to legal issues are a near certainty. A mistake or violation in the bill of lading can be grounds for litigation, which can sadly be the case with manual document management. By offering document conversion, indexing, and digitization services, BPO companies help their clients accurately manage shipping documents while leaving nothing to chance.
On-Time Delivery
Effective logistics management is a surefire manner for businesses to reduce turnaround time and gain an advantage over the competition. A credible BPO company, such as 247Digitize provides smart workflow infrastructure assisting their clients to stay ahead of the curve. Instead of spending resources on personnel recruitment and training, the third-party provider has a vast range of skill sets and experience with the ultimate objective of quicker and more efficient processing.
Prime Quality
Shipping documents must comply with specific client expectations and stringent legal requirements. A high level of scrutiny, expertise and training is a requisite for this task, which is beyond the existing capabilities of most businesses. That's why they need the digitization and indexing services of a BPO company to help them structure the material, eradicate duplicate bills and prepare the documents for shipment deliveries. Hence and naturally, such quality will create a trusting relationship with customers and promote loyalty.
Cost Efficiency
Rather than spending a fortune on recruitment, training, equipment, and systems, you can use a BPO service that provides a proficient team with a highly developed infrastructure. Furthermore, it'll save you from making costly strategic and legal errors. You get all of this at highly cost-effective rates.
Laser Focus
A golden key to success in any business is to work on your core competencies to gain a sustainable edge over the competition. This will not be possible if you are too busy managing every level of your business. Outsourcing, then, frees up much of your time and gives you and your team a razor-sharp focus on core areas that will lead to unique advantages.
By outsourcing your back office data entry, you'll not only have more time, but you'll suddenly have a freed up budget and ready-to-go staff to help you develop the pillars of your business.
Bottom Line
All businesses need to constantly enhance their processes and services to be flexible and agile in meeting customer demands. To do that, they must have access to an expert team, state-of-the-art infrastructure, and optimize their document management operations to provide on-time, high-quality services.
With the hefty cost of such a strategy, a wise solution is outsourcing the back office operation to a third-party provider like 247Digitize. 247Digitize offers accurate data entry/document processing with prompt speed and accuracy, making the difference between success and failure. If you have any questions, our team of experts is more than ready to help move your business to the next level. 247Digitize creates one-of-a-kind, cost-efficient solutions enabling clients to increase profit and focus on core business efforts.
Contact us at info@247digitize.com for more details.