What To Do When Medical Records Are In Critical Condition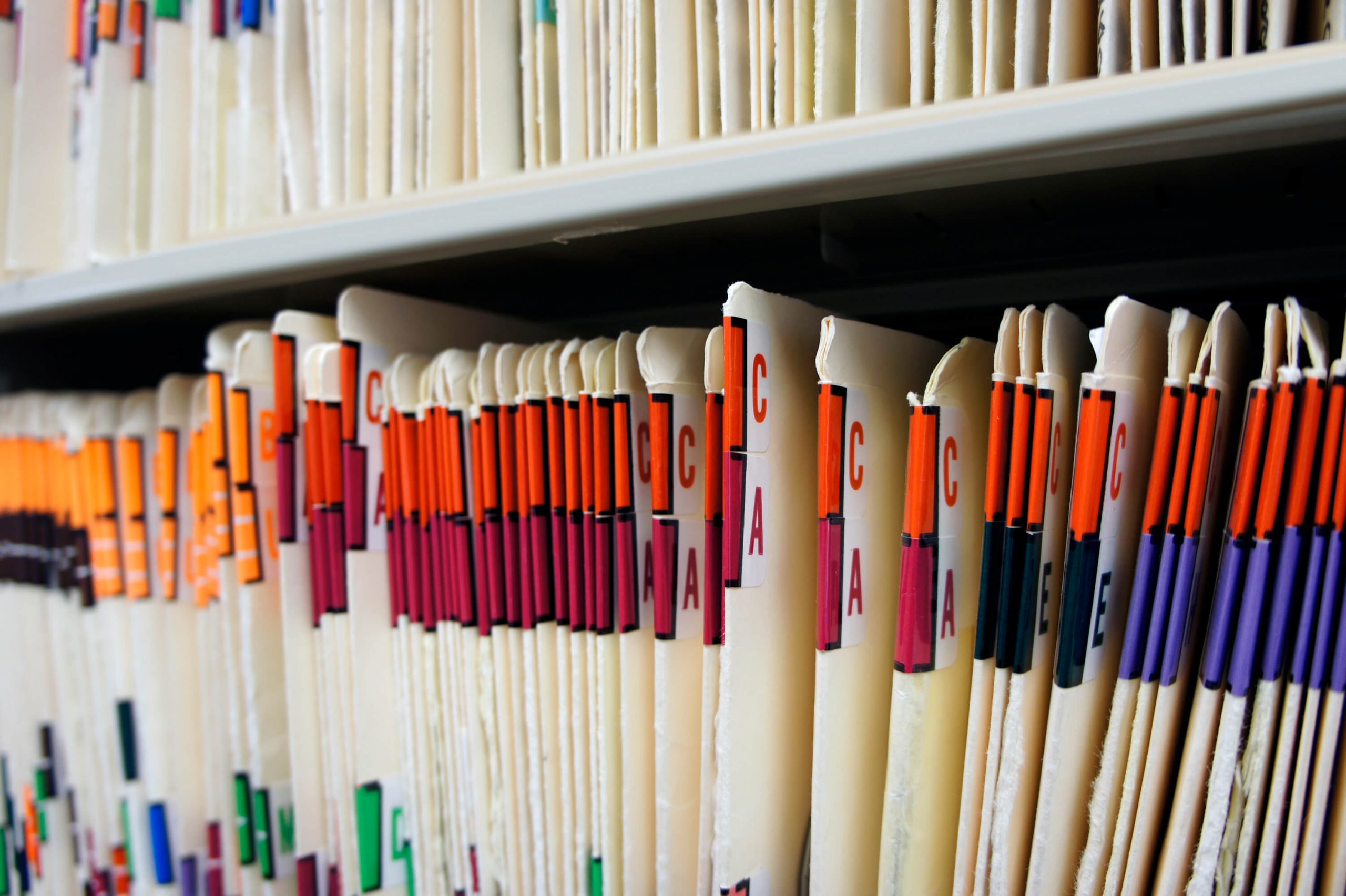 With close to 400,000 claims per year, personal injury matters and medical malpractice lawsuits make up a significant portion of legal activity in the US.  While only 4-5% of these cases may see their day in court, evaluating the merit of the case, and seeking a fair settlement among the parties involves painstaking research by attorneys and paralegals.  Often, legal professionals must sift through stacks of poorly organized files to find key pieces of data to make timely decisions on behalf of their client.
Think of your last trip to see a doctor and that bulging file detailing your patient history.  Now multiply that as you consider all of the health care professionals you visit, particularly if there is a life altering event that could lead to litigation.  Observation notes, treatments & therapies, test results, x-rays, reports, etc.  These may seem commonplace and easy to digest to doctors and nurses, but to a legal professional a labyrinth of names, dates and medical jargon (some important, others not) that must be distilled to its key components to reach a satisfactory conclusion.
When a case goes to court or even just a settlement sought, lawyers need quick access to information to ensure a decisive resolution, but getting there represents a heavy burden on time and resources.  What if there was a way to obtain a concise and accurate summary of events and procedures designed for easy reading by a wide audience unfamiliar with medical terms?
Our Medical records organization services offer attorneys and paralegals the opportunity to obtain an organized collection of a patient or claimant's medical history complete with highlighting, indexing, bookmarking, and even redaction of PHI.   Our medical records summary acts as a vital reference for attorneys and claim agents as establishing a clear picture of the cause of the patient's injury, diagnosis, treatment and prognosis for recovery.   By using 247Digitize for Medical summarization services, attorneys can spend their precious time focusing on building a case rather than getting lost in a maze of irrelevant details.
247Digitize is an ISO certified and HIPAA compliant outsourcing partner.  We've been providing cost effective, timely and accurate services to our clients for over 15 years.  With a dedicated staff experienced in parsing medical records, you can be assured expert results and outstanding value.