Acumatica Bookkeeping – Recurring Transactions Simplified!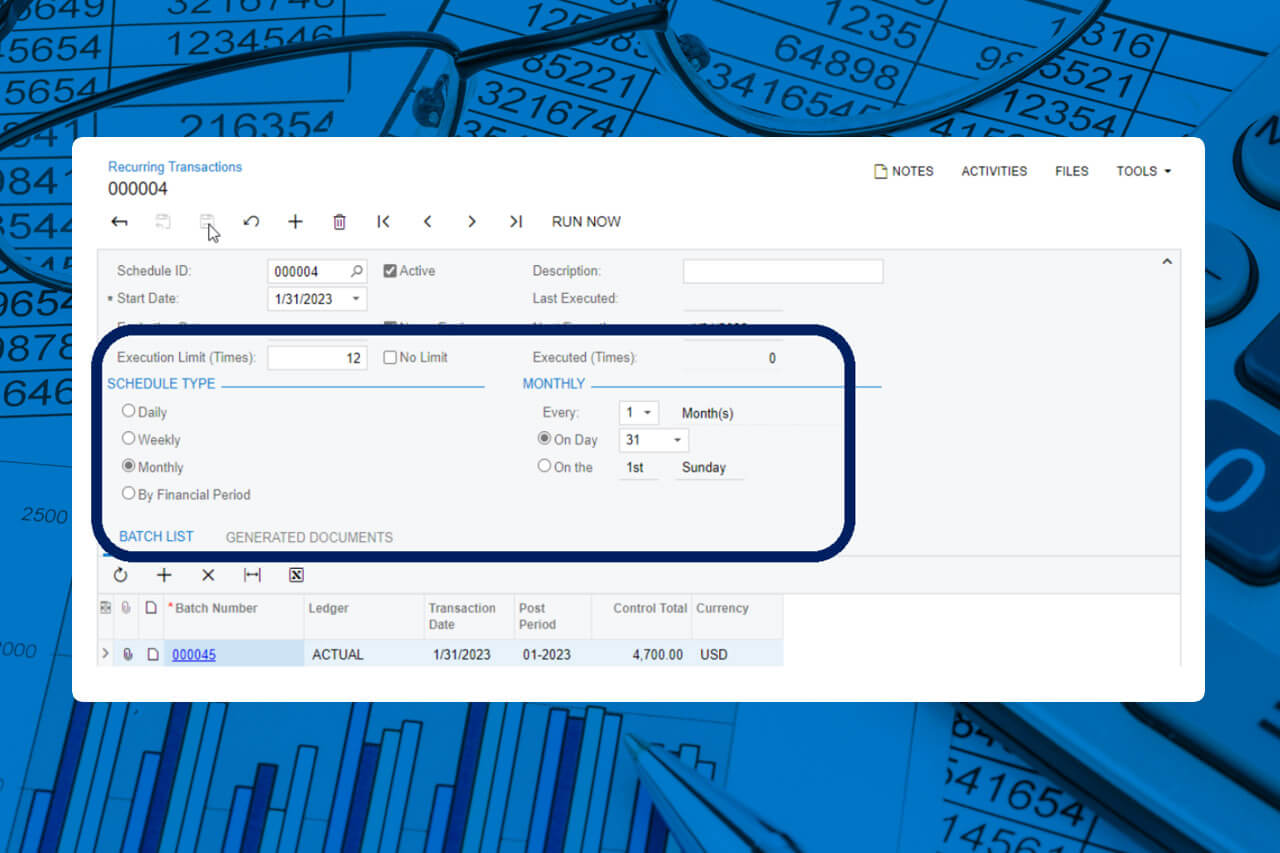 Whether you have been a bookkeeper or someone in a leadership role in Finance, at some point we are sure you have come across situations where recurring expenses were not booked. This could have been because of 'oversight' or simply because of a lack of proper control measures in place.
#Acumatica has a remarkable feature which we fell in love with! This will help your finance team to ensure that all your recurring transactions are scheduled and booked on the specified date. What is so good about it, you may ask? Read on.
The recurring transactions option in #Acumatica will allow you to specify the following:
Date when the transaction starts.
Specify the maximum number of times it will need to be repeated.
Or, better yet, set up unlimited schedules by opting for the 'No Limit' option!
To schedule the frequency of transactions you have the following choices:
Daily – if the transactions should be recorded daily or every 'x' days.
Weekly – if the transactions should be recorded on a specific day of the week or every 'x' week.
Monthly – if the transactions should be recorded per month or every 'x' month on a specific day of the month.
By Financial Period – if the transactions should be recorded only once per financial period or every 'x' financial period either at the start, end or on a specific day of the financial period.
Let us see how to schedule a batch of recurring rent accruals for 12 months at the end of every month:
Enter the journal transaction as shown and save/remove hold: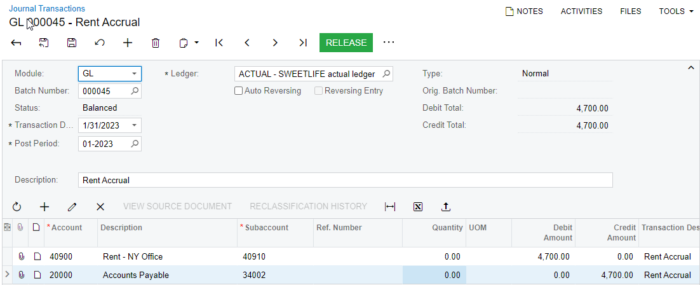 On the Other Menu – select 'Add to Schedule'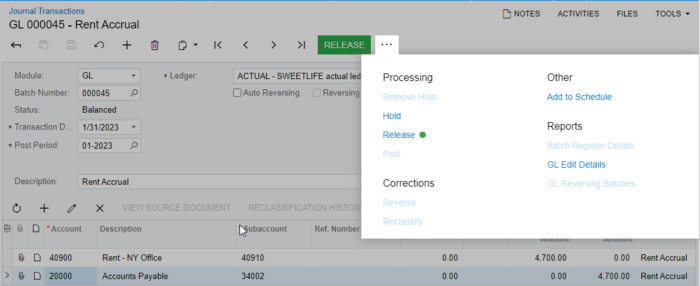 Find out how easy it is to work with 247digitize
Contact us today for a free estimate on your next project
The recurring transactions window opens. Since we need this transaction to be scheduled at the end of every month – mention '12' in the execution limit box / Monthly in the schedule type and 31 against the 'On Day' radio button.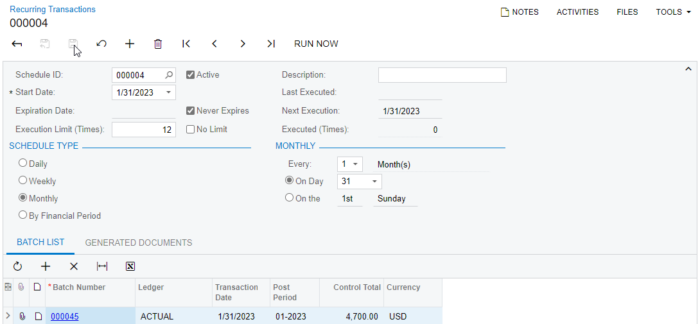 Open the generate recurring transactions screen and select the checkbox against the scheduled rent accrual:

Click Run – the following message will appear:


Go back to the recurring transactions page and you will see that the 'Last Executed' and 'Next Execution' has been automatically updated! For the next 12 months, your rent accruals will be posted as per schedule.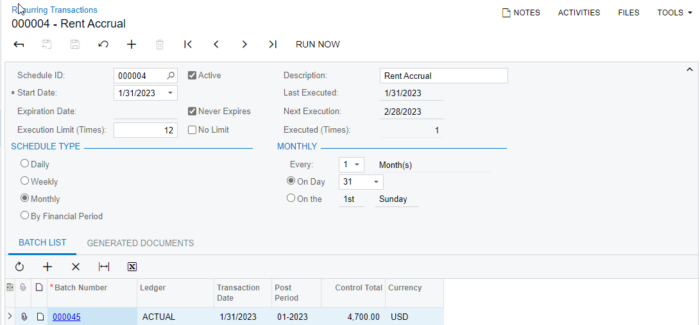 We absolutely loved this feature and think Acumatica bookkeeping is simply marvelous! Don't you think so too?
Team 247Digitize