Pop-Up Notes In Acumatica
With the Acumatica 2018R2 release, a new feature enables users to set pop-up notes in critical areas. For example, if a bookkeeper sees a vendor who has yet to be paid. Using the pop-up note feature within Acumatica, they can add a note to the vendor's record and indicate that an outstanding invoice exists. The message displays when the vendor's record is opened next, notifying the user of the issue.
This feature increases communication and collaboration across teams and departments, helping to ensure accuracy and avoid missed information that may negatively impact your business. This article walks you through adding a pop-up note to a record in Acumatica. However, if you're unsure how to use this helpful feature, contact 247Digitize, and we'll walk you through the procedure!
Step 1: Select Customer
Open Acumatica and navigate to the customer profile.
In this example, we are adding a pop-up note for the client Super Foods and Bakers
Step 2: Select Notes
Navigate to the Notes section in the upper right-hand corner of the customer record.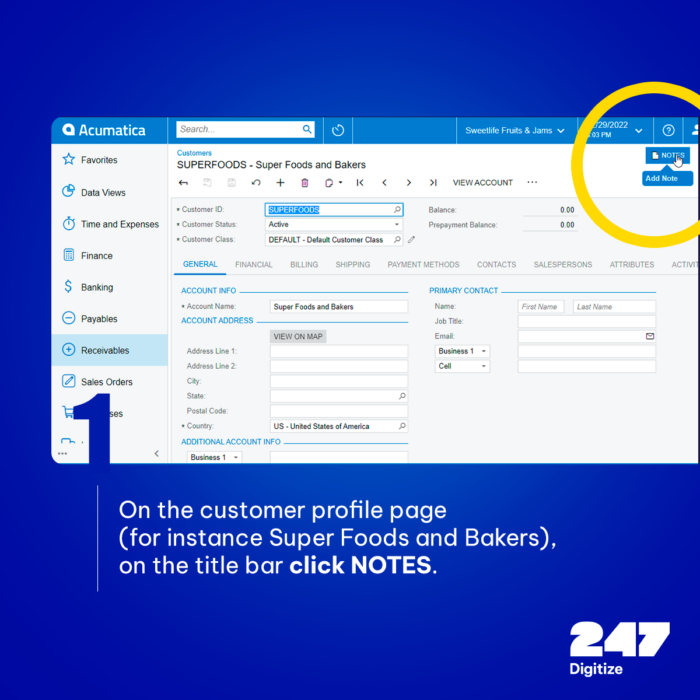 Find out how easy it is to work with 247digitize
Contact us today for a free estimate on your next project
Step 3: Enter Note and Indicate Type
The Enter Record Note pop-up displays. Select Add Pop-Up Note in the lower left-hand corner of the note. This tells Acumatica that a pop-up message should display when the next user opens the record.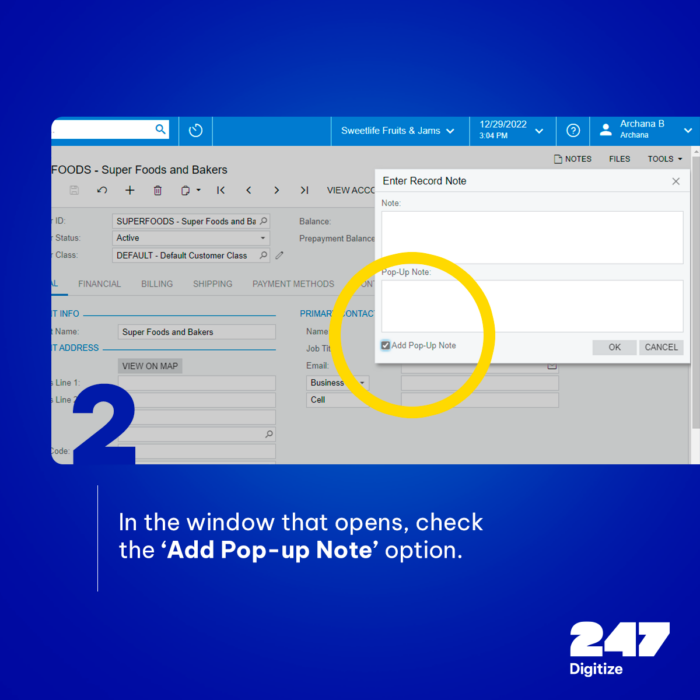 Step 4: Save The Message
Once the text is written in the Pop-Up Note section of the record note, click Ok to save the message.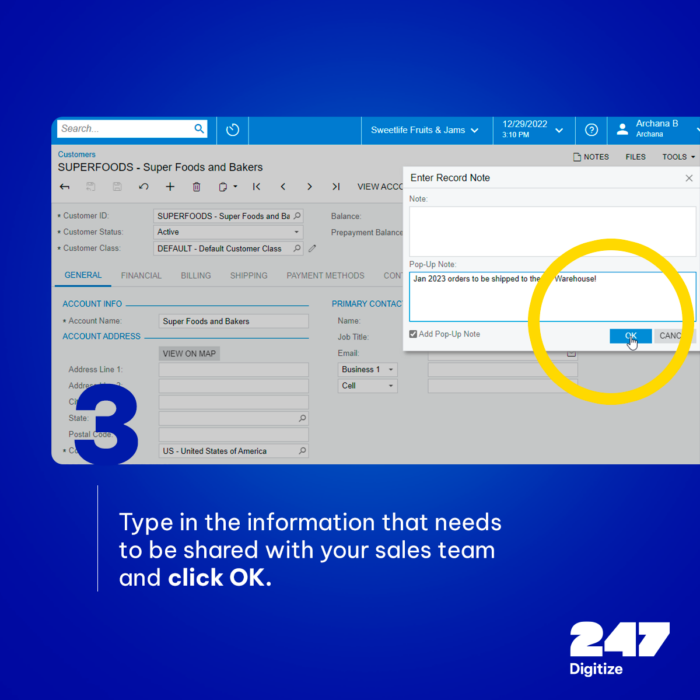 Step 5: Note Indicator
Once saved, the Notes link in the upper right-hand corner changes to a yellow paper icon to indicate your note has been saved. Save the record and close it.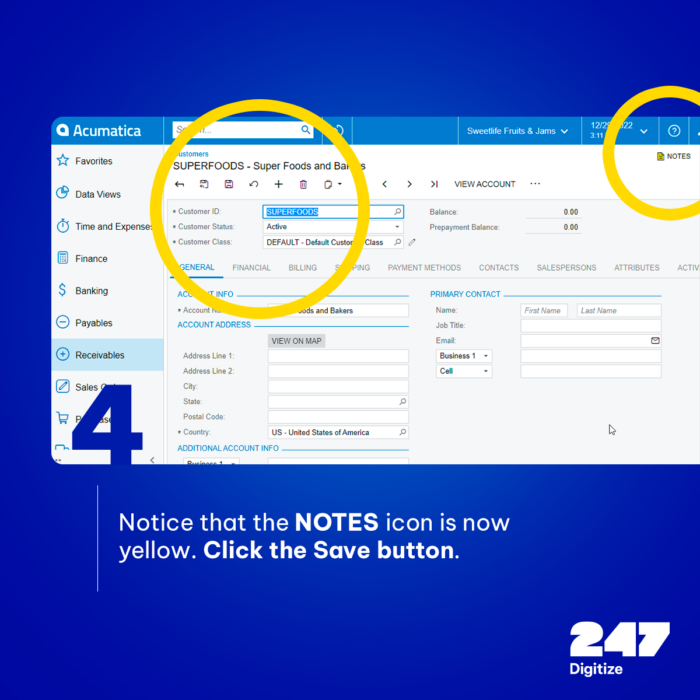 Step 6: Note Display
Once the next user opens the vendor record, the Pop-Up Note displays immediately. Here, the user can resolve the issue or add additional information.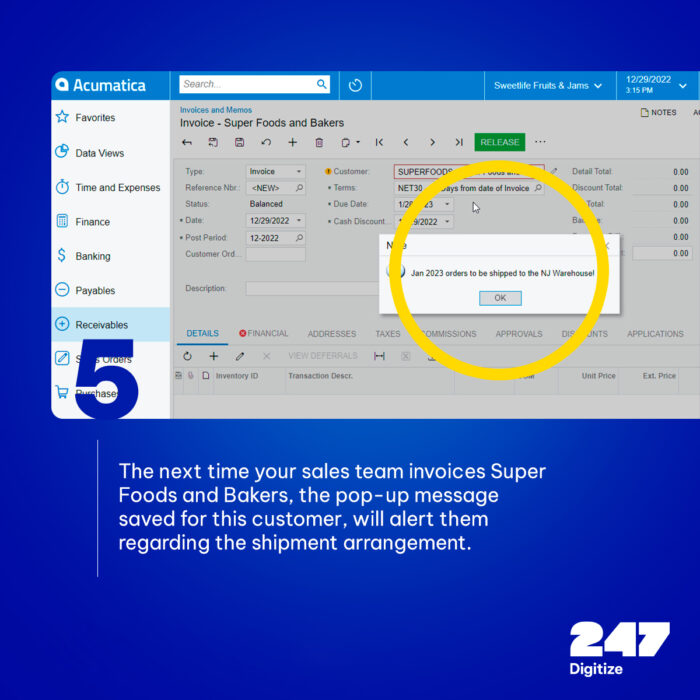 Don't Miss Another Critical Message
Having the power to add notes directly in Acumatica saves the time spent combing through emails to find the information needed. In addition, using the Pop-Up Note feature is essential to maintaining customer relationships and communicating to any user that additional information is available to complete transactions, record updates, and more.
If you are looking for more efficient tips and assistance with your Acumatica solution, contact our experts at 247digitize and we will be happy to help.