What to Consider When Outsourcing Contract Abstraction?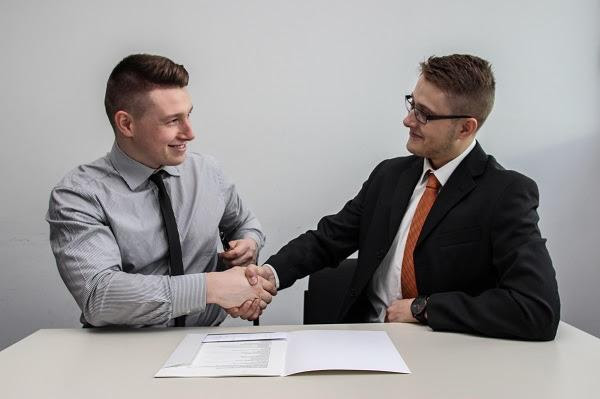 Legal contracts are the crux of relationships between businesses, clients, partners, third-party providers, and vendors. Meeting or missing contractual obligations and deadlines determines a company's fate. Businesses need to manage legal contracts through their lifecycle, not just execute them and store them away in a filing cabinet.
They are also required to spend time, money, and effort summarizing critical terms to provide relevant information for decision-makers. However, such a time-consuming task is, in many cases, beyond the abilities of most organizations. Therefore, outsourcing contract abstraction services are becoming increasingly popular as a cost-effective and reliable shortcut in maintaining compliance.
The critical question is: "To whom should you outsource your contract abstraction services"? In this article, we'll provide several tips toward answering that very question.
How to Choose a Bpo Provider
There is a broad spectrum of providers with unique pros and cons offering contract abstraction services. Naturally, this may only make it harder for you to arrive at the best option to handle your contract abstraction requirements. These tips can help you select the perfect BPO company.
Reputation Comes First
Whether it's outsourcing data management, legal contracts, mortgage files, or medical records, reputation is the number one consideration. After all, you're trusting a third-party company with sensitive data, and you need to be clear on some areas of uncertainty.
You need to know how the process will work, and of course, how the BPO provider will guarantee the safety and confidentiality of the data. Looking over certifications can tell you a lot about their quality and reputation. 247Digitize is proud to be an ISO 27001 certified, HIPAA and GDPR compliant service provider holding Privacy Shield certification as well.
Don't be fooled by various claims on websites or social media platforms because inexperienced providers often overpromise and underdeliver. A recognized leader in the industry knows the limits of its services and is transparent about the value it can provide.
Expertise Can Help You Avoid Oversights
One of the biggest reasons to outsource contract abstraction services is to stay on top of contractual obligations and deadlines. For example, in mergers and acquisitions, legal departments seriously struggle with reviewing contracts and reporting back findings before the deadline. They need to check all provisions and obligations to find the ones that do not align with the objectives of an M&A endeavor.
A dedicated team of full-time individuals backed by proven expertise to work around the clock is a requisite. They can extract terms, renewal dates, and any other vital detail to help the business maximize its legal compliance and not miss out on any important event/timeline in the agreement. This allows the company to focus on crucial variables of the contract and organize them to turn into actionable data.
Don't Rely on Tools Alone
Businesses require instant access to vital information residing in legal contracts. However, accessing that piece of data can be an arduous task in and of itself. Many companies or third-party providers utilize contract management software instead of manual abstraction processes to extract critical details from thousands of contracts. While useful, many of these contract abstraction systems are imperfect, may have erroneous historical data and/or have a difficult time parsing crucial provisions in all contract types.
One must always keep in mind that these systems are merely tools requiring craftspeople to deftly guide the process to an accurate conclusion.  While artificial intelligence continues to make strides, there is simply no substitute to ensure the level of accuracy required without human intervention.  Behind every effective tool, stands a dedicated team to guarantee a flawless result.  Think of the contract abstraction resources of a BPO team is an extension of the system and absolutely crucial in terms of quality control.
247 Support
When it comes to outsourcing contract abstraction and management, many businesses are still on the fence. Why? They know it will be a fairly time-consuming process that will require some tweaking and adjustments over time. Their biggest fear may be that they will not have access to 24/7 support to keep them up to date on the latest developments and resolve any issue immediately so that other details are not based on erroneous information.
Outsourcing contract abstraction to a BPO provider available at any hour to answer questions and/or report on progress in a matter of minutes is an absolute "must".
Bottom Line
Time is a scarce commodity in the business world, and companies must keep up with deadlines, projects, objectives, and most of all – competition. Otherwise, it has virtually zero chance of survival in any given industry. Thanks to a team of seasoned professionals, 247Digitize can help companies with contract abstraction, summarization, and management.
Our experience and expertise allow us to extract and summarize all terms, dates, and conditions to help a company's workforce easily understand the terms and improve regulatory compliance. We provide scalable and affordable contract abstraction services tailored to the specific needs and budgets of various businesses.
Our customers have access to a dedicated project manager and 24/7 support to provide contract abstraction services in the shortest turnaround time possible. You can contact our team right now to help you take the next step with peace of mind.