Simplify Litigation with a Searchable Document Database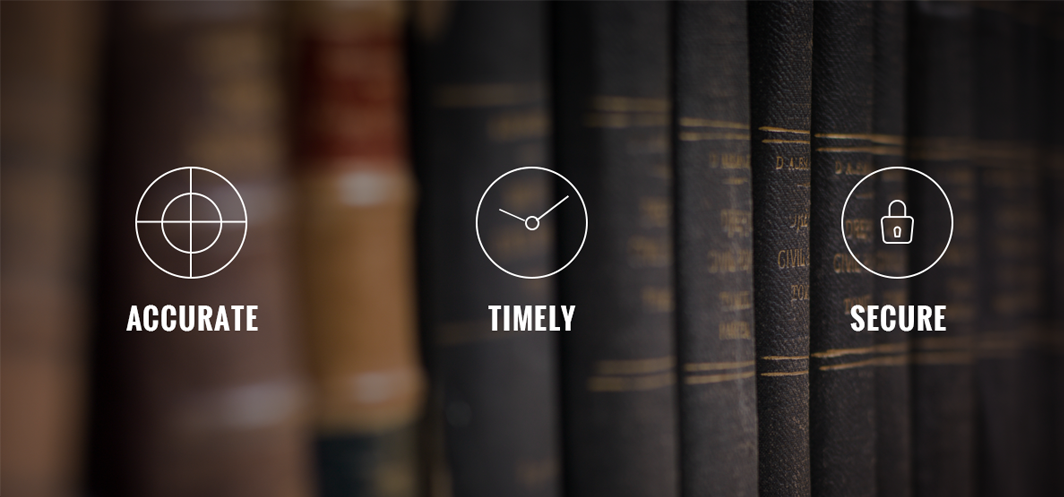 Simplify Litigation with a Searchable Document Database
It's midnight as you sift through hundreds of case documents. You need one name, and you know it's there. Your case resumes in nine hours, and this key piece of evidence will all but guarantee your victory. You've made it halfway through your stacks and decide to make another cup of coffee.

You reach the kitchen and turn on the coffee maker, but it fails to brew. It's plugged in and on, but it isn't working. You're stuck with tea for the rest of the night. You prepare the tea and march back toward the office space, only for the tea to slip from your fingers and fall to your desk in one frantic moment. The mug shatters, and your pile of unfiltered documents is a soggy, miserable mess. Even though the world seems to be against you, you still need to find that name.

We know you know what you're doing, but sometimes even legal professionals need help managing their case documents. That's where our litigation services come in, delivering a comprehensive, searchable database of your documents. Processing over 30,000 documents per day with hundreds of verified employees, our outsourcing services are trusted by legal professionals across the world.
By placing your trust in our remote coding services for your documents, you'll ensure accuracy, intricacy, and unitization.
What to expect from litigation document coding:
If it has content, we can code it.
Whether it's an email, a legal document, or a contract, it can be done. Our team of experts has been trained to read through documents and code according to the requirements defined by the client, meaning the output is exactly what you expect it to be: Your documents are sorted and ready to be searched.
247Digitize can also provide comprehensive summaries, making your documents easy to find. For documents with references to other files, we can link the two together, allowing you to look at the attached documents for further detail.
Create your own search parameters.
Similar to the types of documents we can code, all documents can be coded to the request of the customer. Litigation coding is commonly done by the author of the file, the document type, the database from which the document is from, and the date of the document. These categories allow legal professionals to see who made the file, along with what they created and when they created it. These facts can all be crucial elements of a legal case.
Because litigation cases are individualistic in nature, our litigation services are customized for every one of your clients. You let our remote coding team know what you need to help support your current cases, and we'll deliver – with daily updates along the way.
Reduce piles of paper.
Coding your documents not only saves the work of filing documents by hand, but it also allows legal professionals to work more efficiently. Instead of sitting in a pile of related that need to be sifted through, your file is waiting to be found with a simple search. Legal coding saves time and removes the hassle associated with sorting and reviewing documents for substance.
Our remote coding services can also prevent busy professionals from overlooking crucial information that can win or lose a case. It may be in the fine print, or maybe it's in another language, but we'll make sure you can find it easily.
247Digitize is qualified and secure.
We are primed and ready to take on your documents. Our hundreds of full-time coders are experienced and have a minimum of a 3-year professional degree. Additionally, all of our employees sign a non-disclosure agreement for all litigation document coding projects requested by our clients.
Get an easy estimate on searchable document database services
247Digitize's work site is armed with card-access controlled doors along with manned security and cameras, for optimal protection of your documents. The proprietary coding application we use prevents local duplication of data, protecting you from potential foul play. With our litigation support services, your difficult cases go a little more like this:
It's 9:30 p.m. You've spent the last two hours getting ahead on other cases, but you need to get a crucial piece of evidence – just a name – for your morning case. You search your database and find your file. It's 9:33, and you're ready to call it a night. You'll show up to your case well-rested and feeling confident.
Contact us for your custom coding project. We guarantee we'll reach out to you within 30 minutes.