How To Optimize Your Insurance Claims Management Business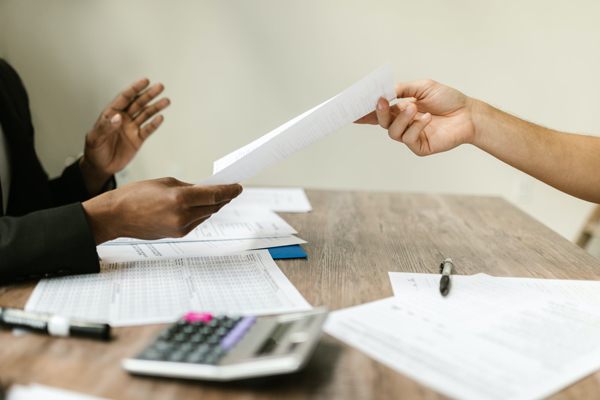 The convenience and reliability of digital archiving outweigh paper record-keeping for most types of files. Businesses should store their data in a digital format rather than physically storing them in a single location.
Dealing with big data is a tedious & complicated procedure that includes various phases. Insurance companies can outsource managing their business data to a trusted specialized company with the expertise, experience, and resources in line with their requirements and toward ensuring data accuracy/quality. More important than digitization, data entry companies provide indexing services to help Insurance companies effortlessly manage and access their clients' sensitive data.
Insurance companies must comply with Health Insurance Portability and Accountability Act (HIPAA) as they provide payments during the healthcare process and have access to sensitive health information. Therefore, document digitization and indexing are a necessary part of insurance companies.
Harmony Between Insurance and Medical Services
Since every illness, vaccination, blood test, recommendation, and prescription generate new data, the medical industry's data production rate is exceptionally high. The life or death of patients is directly related to the accurate and rapid processing of medical data as well as insurance claims. Without proper management of insurance claims, it would be almost impossible to provide most medical services. Harmony between the two sectors is vital.
Document Digitization & Data Entry
Document digitization, the idea of converting physical data into a digital, computer-readable format, leads to increased productivity. Digitization has helped many companies overcome the chaos caused by COVID-19.
Document digitization allows an organization to access data digitally from anywhere, breaking multiple barriers (time, location, simultaneous access, etc.). Moreover, digitalization leads to the development of new forms of work practices such as remote services, working from home (WFH), etc.
It also helps companies guarantee continuity of their activities and ensure a better resilience to disruption. Moreover, it protects companies` employees and serves customers facing mobility restrictions due to the COVID-19 crisis.
Document Indexing & Data Entry
Finding information on a paper document can be tedious and time-consuming, so insurance companies need a data management system that provides instant access to data.
A solid DMS offers many benefits, one of which is indexing the data repository to effortlessly retrieve and classify information about transactions, research projects, clients, etc. 247Digitize offers a combination of tools according to your needs to help you efficiently handle and organize the unstructured data.
Advantages of Data Entry Services
Data entry services provide a wide array of advantages for insurance claims management, including:
Dealing with Large Volumes of Data
Insurance companies are under constant pressure to offer high-quality services at reduced costs. Hence, they should be highly proficient at dealing with large volumes of data and refrain from using time-consuming and labor-intensive systems.
Technological advancements have considerably simplified insurance processes. The players in this industry should convert paper to digital to verify claims and quickly make accurate payments. Data entry must be performed carefully since simple mistakes may lead to substantial problems during verification.
Lower Expenses
Many insurance companies don't benefit from skilled data entry workers. Moreover, they need to make massive investments in infrastructures such as recruiting trained staff, sophisticated software, security systems, etc.
These data entry services save valuable time & money and allow firms to manage their insurance claims efficiently and quickly. By outsourcing insurance claims to data entry & indexing service providers, companies will reduce expenses to a large extent and they will be able to spend more time focusing on their core competencies.
Many data entry service providers benefit from experienced and skilled experts who help them tackle large amounts of data in no time. They also have many years of data entry experience that leads to enhanced client satisfaction and optimum data accuracy.
Reduction in Errors
Accurate and proper documentation is essential to avoid various types of errors while managing patient records. Improper documentation can lead to employer liability and malpractice lawsuits. According to CNBC, almost 70 % of patient records have inaccurate information.
When managing patient records, accuracy is paramount. Most mistakes don't affect health outcomes, but some mistakes can be dangerous or even lead to the patient's death.
Some of the most common medical documentation errors can also be the most disastrous. Accidental creation of a new record for an existing patient is one of the most common patient record mistakes.
Sloppy or illegible handwriting is another common mistake while documenting patient records. This problem may cause a patient care provider to receive mixed messages about the patient's history. Incomplete/missing documentation, failure to date, time, sign a medical entry, and using the wrong abbreviations/uncommon abbreviations (commonly made up by physicians) are other examples of mistakes made when managing patient records.
247Digitize has 15 years of experience in medical records management & organization. 247Digitize professionals review the digital patient files and reconstruct them to reduce the time and cost burden traditionally shouldered by internal resources.
In addition, 247Digitize is HIPAA compliant, so 247Digitize is a partner you can trust with sensitive and confidential medical records.
Treatment staff indeed face multiple challenges, but they must adapt to new technologies to handle their workload. Applying proper data management services can avoid the most nursing documentation errors to ensure patients receive appropriate and, possibly, life-saving care.
Bottom Line
Data management is among the most critical tasks in every industry. Many insurance companies deal with large amounts of data on a daily basis. Therefore, correct data entry is a must to keep customers satisfied and run the business efficiently.
Outsourcing data management services to a firm like 247Digitize would free up so much time! Regardless of what your business is, you deserve the best. The 247Digitize team is aware that each customer is different and has unique needs. We try to understand all your requirements and take the time to discuss them with you. Therefore, all our solutions are tailor-made to your specific request. You can contact us to get our exclusive insights based on your particular requirements.