Since 2006, 247Digitize has been providing expert back office support
for Accounts Payable departments. Here's how we can help.
Still the gold standard but we do it all for you! Backed by a multi-tiered 100% QC & QA protocol, 247Digitize can capture every data point you deem relevant either offline or directly in your AP management platform.
AI & OCR capture is less than 70% accurate. That's not good enough and leads to costly errors. 247Digitize provides 100% verification of automated extraction results to guaranteed precise payments.
Foreign Language Invoice Processing
Commerce is global and the need for accuracy knows no borders. 247Digitize leverages proprietary software to translate and extract key components of bills from international suppliers.
Inbox Monitoring & Pre-Processing
Invoices arrive in an array of formats often incompatible with your AP system. 247Digitize will monitor your AP inbox and ready incoming bills for integration with your systems.
247Digitize can fully reconcile Purchase Orders and associated invoices to ensure efficient vendor payments, cost accounting and detection of unsubstantiated fees.
Archive Invoice Conversion
If you've recently implemented an automated solution, 247Digitize can take images of old invoices and create a custom database for import into your platform.
350K
invoices
processed
monthly
247Digitize can sync processes with any AP Management software or workflow.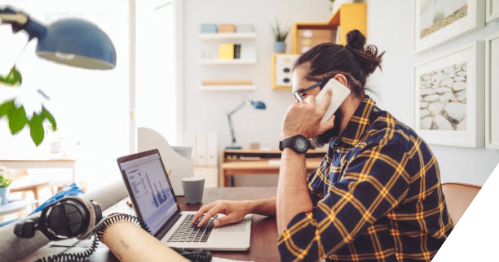 Efficient And Cost-Effective Accounts Payable Processing
Challenge
The client needed support for their high volume accounts including major banking institutions in the United Kingdom. The processing window specified by their key clients, required invoices uploaded from 5:00PM through 2:00 AM, to be completed by the following morning for integration into their online platform.
Results
2.1 million invoices processed
400% increase in daily volumes over the term of engagement
All invoices are processed within 12 -24 hours of receipt
25,000 data points indexed nightly achieving >99% accuracy
Estimated annual savings of over $120,000
Foreign Language Data Capture
Challenge
24-hour monitoring of an incoming invoice queue and labor-intensive conversion and translation services for international receipts. Incoming invoices are uploaded by employees to an online platform where they are batched and prioritized between those requiring 8-hour processing and rush submissions to be completed within 2 hours. The second piece required a multi-faceted approach to successfully convert images of receipts into a format for expense tracking and expedited payment by the client.
Results
Over 1,000,000 foreign language invoices indexed to date
Over 33,000 foreign language receipts translated to date
400% percent increase in projected volume from inception
Estimated average savings of $125,000 per annum for both projects
One of our experts will contact you as
soon as possible to discuss your needs.
You can call one of our experts directly at
888-524-7348