Last Call for Paper – Document Digitization for the Post-COVID Era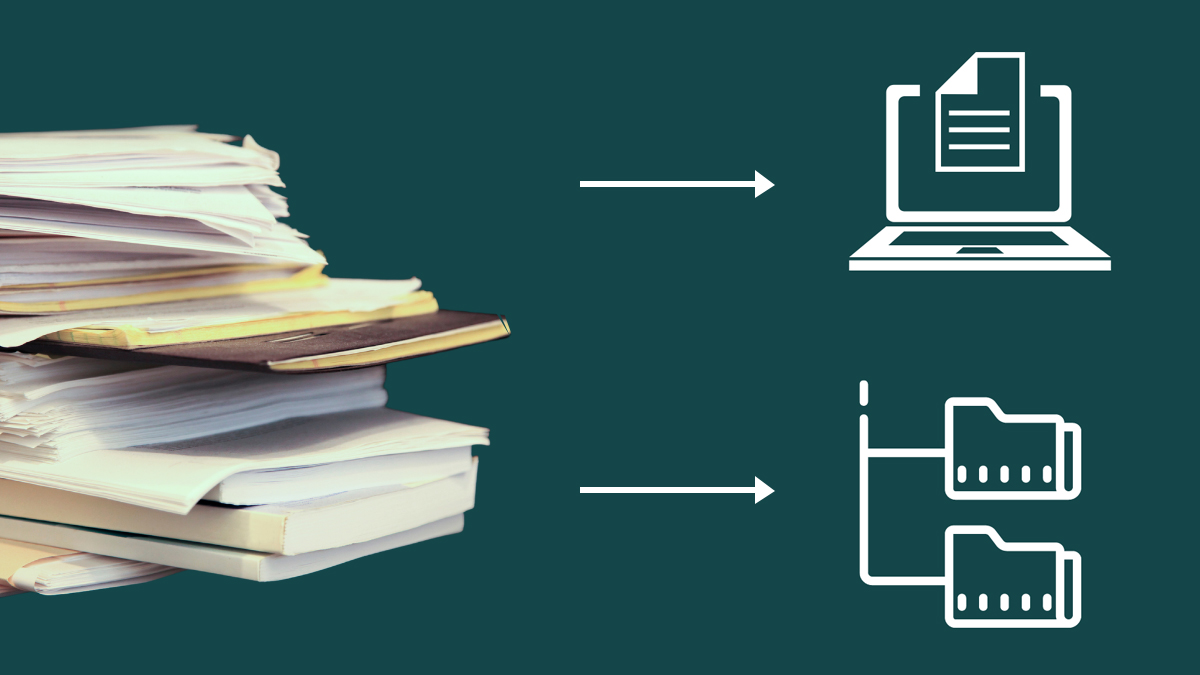 The pandemic has dramatically changed people's lives, as well as the global economy. The world as we knew it has evolved into something new. To adapt to this unfamiliar context, all sectors have to take novel measures to survive.
The healthcare system has been under increased pressure since day one of the outbreak. The old method of keeping paper records no longer works. Digital archiving and medical records indexing are keys to addressing this unprecedented situation.
What Is Document Digitization and Indexing?
Digital archiving is the process of converting physical data into a digital format that machines can understand. Document indexing involves the process of identifying specific attributes of a document to speed up finding and managing documents. Data indexing relies on a system that facilitates information retrieval with descriptive data. It results in easy and cost-effective management of the documents.
The pandemic has forced many countries to declare a state of emergency and apply quarantine regulations for certain periods. Sometimes the internet is the only way to access the outside world. This greatly increased the urge for data indexing/data abstraction.
Why Digitize Documents?
In the digital age, more and more paper is disappearing, but the information contained therein continues to be relevant. Document digitization will reduce expenses associated with paper and increase document security. It also keeps data safe and minimizes the possibility of loss.
By converting documents into digital formats in addition to data indexing, contents of digitized/indexed documents can be easily analyzed or shared with any company, irrespective of time and geographical location. This is done through cloud-based data sharing services like Google Drive, Dropbox, iDrive, iCloud, etc.
Easy storage, retrieval, and editing are some advantages of document digitization. Document digitization enables companies to create a secure backup of all their paper files, protect their sensitive documents from unauthorized access, and allow multiple users to access the same form simultaneously.
Easy access to documents, quick retrieval of relevant information, and compatibility (digitized documents are compatible with all digital data transfer modes) are three other benefits of converting physical documents into digitized formats. Furthermore, switching from paper to a digital document saves money & storage space.
The Final Piece of the Puzzle: Data Indexing
Since finding information on a paper document can be tedious and time-consuming, it would obviously be a top priority for many businesses, specifically the healthcare industry and the insurance companies, to have instant access to all required data. So what they logically need is a document management system (DMS).
It offers many benefits, one of which is data abstraction and indexing to effortlessly retrieve and classify information about transactions, research projects, or clients. A solid DMS indexes and classifies data such as names, transaction details, and medical history according to the client's requirements.
Covid-19 & The Importance of Documents Digitization/Indexing
The information locked in paper documents remains relevant when working from home. But must be digitized/indexed to be accessible. Digital collaboration requires electronic access to data & indexed documents.
Companies/businesses must ensure that essential documents are easily accessible so their business operations can continue uninterrupted.
As mentioned earlier, simultaneous access to the same document, easy retrieval, and quick access (data can be accessed anytime and from anywhere) are the top indexing features/advantages. These features enable companies to continue their business activities in crises such as war, pandemics, and other unexpected circumstances.
The COVID-19 lockdown has demonstrated that many tasks previously exclusively performed in the office can also be performed remotely. Over the past year, data abstraction/data indexing has gone from a "nice to have" to a "must-have". As a result, it has become increasingly important for businesses to embrace an optimal DMS to create a more efficient work environment.
Overall, in order to comply with social distancing, respecting customers facing mobility restrictions, and preparing a safe working environment for employees, it is worth investing in document indexing that minimizes contact between people. Companies/businesses should accelerate their indexing procedures to increase resilience in crisis times and simultaneously optimize business processes.
Why Outsource Document Digitization & Indexing to 247Digitize?
Covid-19 has changed the workplace forever because the traditional workplace will simply no longer suffice. Many data indexing services are ready to help you convert your paper-based archives into digital retrievable formats. 247Digitize is one of the forerunners in this field.
By outsourcing your document abstraction/data indexing to a firm like 247Digitize, you benefit from a dedicated company with the experience, expertise, and resources to securely index and manage your documents in line with your requirements.
With 15 years of experience, 247Digitize quickly converts almost any document into editable, searchable, and readable data. High quality, cost-efficient, and professional services are among the other advantages of outsourcing document digitizing/indexing to 247Digitize.
Bottom Line: Document Digitization and Indexing Services Post-Covid-19
The extensive workplace changes caused by COVID-19 will not go away anytime soon. Therefore, companies should take advantage and digitize/index their documents to enhance productivity during unforeseen circumstances. Easier document management and organization, faster document access, minimum time-squandering, etc., are some of the advantages of proper document indexing.
Document indexing and shifting from paper to digital format can be painless if you choose a trusted specialized company. 247Digitize, a leader in document digitization/indexing services, employs experts who understand their clients' digitization needs. With 24/7 support/service, 247Digitize assists its clients in converting their documents into any digital format.
247Digitize's professional team will support its clients and will be at their disposal for the entire data management process to answer all their questions and help them at any point in the process. They endeavor to comprehend all of their client's requirements and take the time to discuss them with their clients.
If you're looking for a professional document digitization/indexing service or would like to obtain further information, please contact our team.