Acumatica is a powerful tool, put it in the hands of certified experts and focus on what matters.
General Ledger Maintenance
We ensure that your accounting data from journals and sub-ledgers such as Accounts Payable, Accounts Receivable, Cash Management, and Fixed Assets are posted and up-to-date. Current and accurate financial statements, including the Income Statement and Balance Sheet are derived from the General Ledger.
The money you owe to your suppliers, which is a liability on your company's balance sheet. We can help process and review transactions between your company and its suppliers, ensuring that all outstanding invoices are approved, processed, and paid.
Claims for payment for goods and services that have been ordered but not yet paid. We can assist in maintaining customer profiles, invoicing, recording received payments, making transfers from an undeposited account to the GL bank account, recording fees, preparing the trial balance, and more.
We will work with your payroll provider to record all expenses related to your payroll transactions. This will include net and gross pay, payroll taxes, insurances, unions, and other deductions.
Multi-Currency Management
Multi-Currency is the ability to sell and purchase goods in a currency other than your base currency. We can help you manage the currencies and rates you need to run your business. We will also work with you on the revaluation of accounts if required.
Intercompany Accounting involves recording financial transactions between different legal entities within the same parent company. A month-end process includes the reconciliation of these transactions along with a settlement. We can record and reconcile inter-company transactions, including Inventory, Accounts Payable, Accounts Receivable, and Cash Management.
Deferred Revenue Accounting
We can help you manage and reconcile all your Deferred Revenue, which is money received for goods or services that you have not yet delivered or performed. These revenues are registered as a liability until the goods or services have been delivered or performed.
Inventory Management is the ordering and tracking of stock as it arrives at your warehouses. Order Management is the process of receiving and tracking customer orders. Software often combines both tasks. We can assist in setting-up stock and non-stock items, data entry of physical inventory, sales order and drop-ship management, item sales, and profitability reporting.
Fixed Assets refers to a long-term tangible piece of property or equipment that your company owns and uses in its operations to generate income. We will help record fixed assets transactions such as depreciation calculations, custom schedules for accurate accounting and reporting, tax tracking, and reporting scenarios independent of general ledger postings.
You will get several financial and operational reports for complete visibility of your business operations. You will be able to analyze actuals versus budgets, cash flows, balance sheet position, inventory movement, inventory valuation, purchase accrual summary, open orders, item-wise sales, and profitability, amongst other reports set up in Acumatica.
Interested in our Acumatica Bookkeeping services?
Tell us a bit about your business.
One of our experts will contact you within the next 24 hours.
Let's talk about how our Acumatica Bookkeeping services
can benefit you and your customers.
Fewer support tickets
Higher customer lifetime value
Great referral program
A trusted member of the Acumatica community
We are a team of accounting professionals trained and certified in Acumatica. We are a proud level-3 member of Acumatica's Developer Network.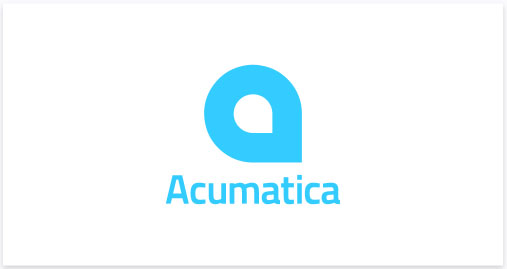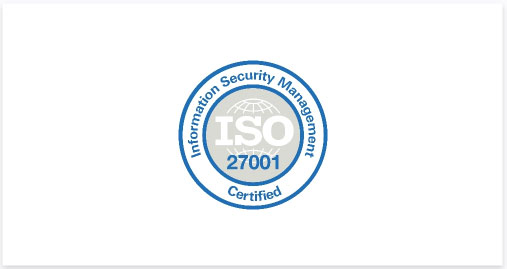 The highest security
standards
Our information security management system has earned us an ISO27001 certification. You can rest assured that your information will always be safe with us.
Direct, 24/7
Communication
Your Account Manager—a financial expert—will lead your bookkeeping team. They will be your single point of contact and provide the guidance you need at every step of the process.
Want us to manage your books using Acumatica?
Tell us a bit about your business.
One of our experts will contact you within the next 24 hours.
An intelligent and smooth transition from chaos to order using Acumatica.
Our consultants perform their due diligence to understand and document your business needs and processes.
We agree on timelines, SLAs, and KPIs. We begin working with your team, learning and fine tuning our workflow.
We are now your Acumatica bookkeepers and seamlessly maintain your books with regular quality checks.
Frequently Asked Questions
Is 247Digitize an Acumatica VAR?
No, Acumatica VARs sell, implement, and train on Acumatica. 247Digitize provides bookkeeping services for Acumatica users post-implementation.
I already have a bookkeeper. Why would I need 247Digitize for help on Acumatica?
While they may be proficient in bookkeeping, they might not have the training to take full advantage of Acumatica's accounting functions. Our team is trained and certified in Acumatica's Open University and always follows Acumatica Best Practices during all Bookkeeping deployments.
My General Ledger hasn't been clean in months. How can you help me with this?
If a clean-up is needed, we will do it for you at an additional cost. This will be discussed during the Discovery Call.
How much does this Acumatica Bookkeeping Service cost?
If a clean-up is needed, we will do it for you at an additional cost. This will be discussed during the Discovery Call.
How long of a commitment would this be?
We are asking for a 1 year commitment. The term of the statement of work is usually six months. At the end of 6 months, if you decide to continue the services, the agreement will extend for a further period of 1 year from the date of extension.
Who would be my point of contact?
We would assign you an Account Manager, Team Lead, and Bookkeeper. The client has contact only with their Account Manager (CPA background), and that Account Manager will also be the last to see and triple-check any discrepancies should they happen.
We'll contact you within 24 hours