Data Entry For Class Action Employment Dispute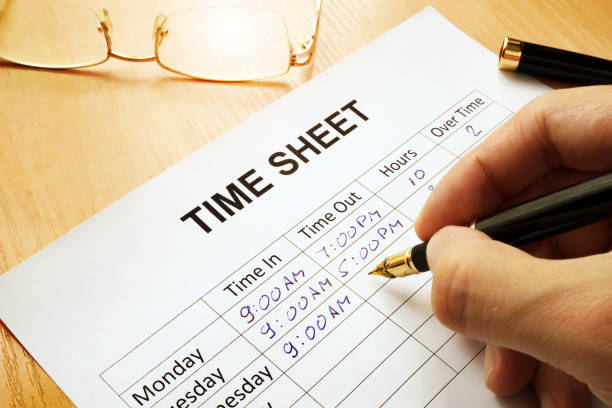 247Digitize was recently engaged by two AmLaw 100 firms specializing in employment law to support a massive class action dispute.  Amongst other complaints, the crux of this case hinged on whether the company had violated state and federal laws by failing to provide rest breaks and effectively requiring their employees to work "off the clock".  As with most wage and hour disputes, the merit of the Plaintiffs case would largely rest on the examination of time sheets to determine if the employees were adequately aware of the break policy and if they had availed themselves of this time.
About our Client(s):  Both of the firms involved in the case our recognized leaders in Labor & Employment Law.  Collectively, they employ nearly 3,000 attorneys and specialize in the litigation of high profile matters.
By the Numbers…..
250 GB of source files analyzed
1,500,000 images manually tagged for potential responsiveness
570,000 employee time records identified
3,100,000 data points captured to facilitate further analysis by expert consultants retained for testimony
Challenge: Wage and Labor disputes often rely on close scrutiny of daily reports and timecards to verify that employees have been treated fairly under the law.  As was the case here, the raw data required for the experts to prove their claim remained locked away in timesheets handwritten by the plaintiff employees.  These records are notoriously impervious to technology based data harvesting and verification techniques so therefore require manual review and data entry for effective results.  In the 1st phase of the project over 1.5 million pages of records required a thorough review to tag responsive records.  The 2nd phase called for a deeper dive into the specific working schedules of the class.  Which employees had been wronged?  How many hours had they worked, and were meal and break periods afforded during the period?   Only data entry of 24 distinct fields per employee for every shift worked could accurately extract the information required to make this determination.   Another chief concern of our client would be our ability to thoroughly document our data capture and quality control practices. The final deliverable had to be able to stand up to the intense scrutiny expected from by opposing counsel wishing to challenge the data's validity and admissibility to the proceedings.
Solution: Our engagement started with participation in multiple client meetings to gather all pertinent details and also establish iron clad security measures to safeguard confidential employee data.  In addition to proof of our ISO 27001 certification, all team members executed a Protective Order to move forward with the scoping of the project.  Our established workflow and quality control procedures were thoroughly examined to discover any potential loopholes that could call the results into question.  From there, exemplars of 16 distinct data types representing potentially responsive material were examined and Phase 2 entry was performed to confirm alignment with the data capture requirements specified by the Expert.  Additional joint meetings were held between 247Digitize and all stakeholders to refine instructions and define the deadline required to file their Motion.
Results: The Phase 1 review and tagging effort was completed 4 days ahead of schedule allowing counsel's expert consultants to review the result and set the scope for Phase 2   The 2nd phase data entry portion of the project was also delivered a week early cutting the full project run time down by 10 business days!  Despite poor image quality and the inherent difficulty of deciphering handwritten entries, >99% accuracy standards were maintained throughout the project.  A written Declaration detailing the steps and methodology employed to execute the project was furnished to counsel along with the deliverable leaving no room to question the quality of the result.
Contact us at info@247digitize.com for more details.