Paralegal Back Office Assistance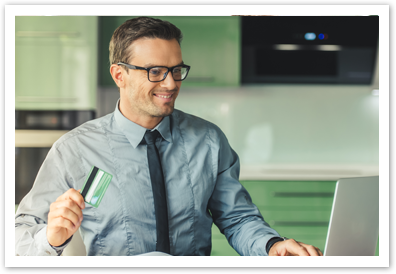 Since 2007, 247Digitize has rendered a back office support to an Illinois based law firm on their paralegal activities ranging PNCs (Potential New Customer), Amicus Entries, Billed and Unbilled Reports, PNC Report, Local Counsel Project, Warranty Shared Drive Audit and other special tasks related to workflow on Amicus. They spotted us to handle the warranty reports though back end process in order to nourish their data management.
About our Client:  Our client is a legal representative with a goal to provide legal services to consumers utilizing the laws that would benefit the potential customers who is facing hardships due to purchase of defective products, or might be victim of fraud. Their end-to-end services help victimized consumers with credit reporting and debt collection issue. They conciliated, settled and litigated cases that have had an intense impact on consumer protection law. Their effective and affordable representation across the nation helped thousands of clients who purchased defective products, the victims of fraud or harassed by debt collectors, and who suffered personal injury.
The key facts…
7-10 PNCs are processed on a daily basis
5-6 Amicus cases are entered in client's databases on daily basis
8,200 man hours devoted every year and for an ongoing activity
Challenge:  Our client approached us to facilitate the back end support by identifying and classifying the documents pertaining repairs and services rendered to the customer (PNC) vehicles due to the various technical problems observed such as Engine/Electrical problems, Transmission/Suspension related or Brakes/Tires, accidental damage etc. at the respective dealership. Amicus is an application employed by attorney/paralegal where all the case information will be recorded. The data will be reviewed and entered on a daily basis which will be further updated and uploaded into the respective Amicus databases. Additionally, special tasks such as New/Exit employee checklist, creation of employee profiles in workflow and amicus will be performed.
Solution:  The foremost step in the process would be identification and categorization of the documents precisely followed by summarizing the contents by our support staff. Once the back end tasks were recorded into the database, the task completion indication will be sent to client on a daily basis. Further, client service center executive's review the documents, FIR copies, drives their interaction with insurance provider, seeking clarifications and files a claim for reimbursement on customer behalf.
Results:  The deployed team completes the tasks precisely within the deadline without compromising the quality. Through a collaborative effort over a decade, the 247Digitize team was able to significantly improve the efficiency of their back office process and establish a foolproof strategy to maintain the tasks into the database.
Contact us at info@247digitize.com for more details.