Medical Practice – Back Office Support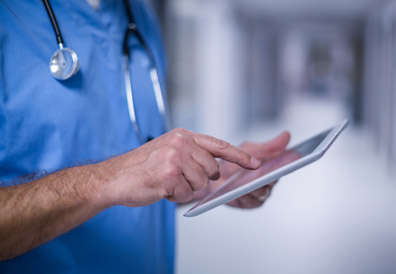 About our Client: Our client is an esteemed provider of mental health and wellness services in the Pacific Northwest. With a growing practice of 40 therapists and social workers, our client was experiencing growing pains as their patient base expanded. Keeping up with administrative tasks was taking away from their core mission; caring for their patients.
The founder of the practice was looking for a low cost support option and came to us to assist them in processing patient records. Ensuring timely updates were made within the patient database each day to keep up with ongoing psychological consultations was critical to the practice's success.  From on boarding of new patients through categorization and filing of records per treatment methods, 247Digitize would be integral in setting up an efficient back office apparatus.
By the numbers…..
Over 82,000 Patient records and notes filed and processed
450+ therapy notes of various patients recorded every day
2 full time dedicated resources assigned
Challenge:  Our client had been utilizing limited in house resources for filing patient records but as a small business, they were unable to afford the time and expense to keep pace with their growing patient load.  A low cost solution had to be found to augment their efforts and allow them to focus on their patients.  As a HIPAA compliant provider of offshore back office and clerical support services, the 247Digitize team was ready to step in. Accurate categorization and filing of records requires skilled and experienced hands. Our team was tasked with filing patient records through a custom indexing process, uploading records to their web portal, categorizing document based on file type, and linking patients to their respective providers within the database.  Further, 247Digitize's staff would need to provide notifications to the physicians regarding the open and closed patient history status by reviewing their notes, treatment orders and prescriptions.
Solution:  Dedicated team members with extensive backgrounds in medical records organization efforts were hand-picked and deployed for the project.  Within 2 business days 247Digitize staff had accessed the drive and processed a sample for the client's review and approval.  Through timely feedback and a collaborative effort, final workflow specifications were quickly established and live processing commenced right away.  A week later, our resources were able to clear the backlog of records to be filed and two full time resources were deployed permanently to handle date forward clerical needs.
Results:  Over a period of 20 months, 247Digitize reviewed and filed over 82,000 patient files and physician's progress notes, roughly 450 per day.  Our Client was consistently pleased with both the work product and customer service, describing it as "stellar".  While 247Digitize's back office team supports many large companies and law firms, we recognize the importance of lending a helping hand to businesses of all sizes and readily accept the challenge.
Contact us at info@247digitize.comfor more details.