Loan File Organization & Data Capture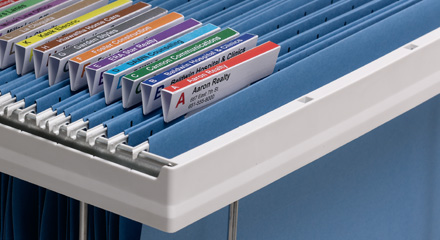 247Digitize was selected for an engagement in June of 2017 for an intensive review of 4,485 loan files pursuant to an upcoming litigation matter. The files in question were in various states of completeness and organization and were required with their accompanying data to be remediated for submission as exhibits to the court within a period of 4 weeks.
About our Client:  Our client is one of the largest and fastest growing litigation support services vendors in the United States. They manage data centers and document review facilities around the globe and have been a strategic partner of 247Digitize for over 7 years. Their client is an AmLaw 100 firm that was preparing for litigation involving two titans of the residential mortgage business and central in the subprime mortgage collapse of 2008.
By the Numbers…..
4,485 individual mortgage files reviewed, stacked and indexed
345,000 data points harvested from 900,000 pages of loan files
11,000 man hours dedicated over a 4.5 week period
Estimated $237,000 savings when considering domestic Loan Processors
Challenge:247Digitize was provided with 4,485 loan files and were requested to deliver the final product within a compressed period of one month. The client provided the loan claim files along with an index sheet and we were tasked with arranging the claim files per the court guidelines. The Mortgage team was also required to review the documentation and capture 77 distinct data points for each file based on the their type. The steps involved in this effort included review and verification of files required by the court, custom reorganization and manual data capture. The final output file was a comprehensive PDF document encompassing the entire loan file rearranged as per the provided Index sheet along with the spreadsheet capturing the data entry fields.
Solution:To expedite the process, the Mortgage division was segregated into multiple teams that would focus on only one scope of the entire project. The first pass review team would undertake the document verification and stacking tasks allowing the indexing and Quality Auditors to deal solely with the data analysis and requirements. Concurrently, additional resources were provisioned and trained by the Mortgage Operations manager to augment staff currently in place. All resources on the team averaged 12-14 hours worked per day to make the deadline achievable.
Results:By formulating and executing a plan in short order, the Mortgage team was successful in delivering the files on time allowing the client to meet the trial deadline. The scalability of the solution and flexibility of the staff were absolutely keys in this positive conclusion and what sets 247Digitize apart from other providers. In addition, the leveraging of offshore resources ensured that this critical work would be completed at a fraction of comparable domestic providers.