Efficient And Cost-Effective Accounts Payable Processing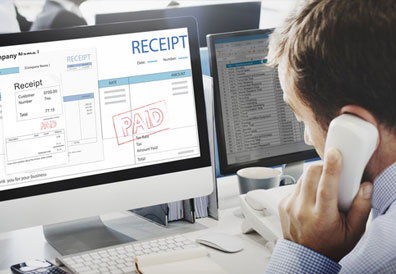 Since 2015, 247Digitize has supported a premier Accounts Payable automation firm to provide round the clock invoice processing for their key accounts. Previous vendors were unable to provide scalable solutions capable of keeping pace with fluctuating volumes while still providing required accuracy levels within the specified timeline. They looked to us for a solution.
About our Client: Our client is a market leader in the transformation of manual accounts payable processes through automation. Their end-to-end services help businesses across industries streamline accounts payable processes, allowing them to realize savings through reduced cost of overhead as well as rebates and incentives through prompt and early payments.
By the Numbers
2.1 million invoices processed
400% increase in daily volumes over the term of engagement
~25,000 data points indexed nightly achieving >99% accuracy
All invoices are processed within 12 -24 hours of receipt
Estimated annual savings of over $120,000
Challenge: The client needed support for their high volume accounts including major banking institutions in the United Kingdom. The processing window specified by their key clients, required invoices uploaded from 5:00PM through 2:00 AM, to be completed by the following morning for integration into their online platform. As the integrity of invoice and payment data is critical to the financial stability of their partners, our Service Level Agreement required >99% accuracy on all indexing. Our capabilities were put to the test during a lengthy and rigorous pilot phase before "go live".
Solution: A successful pilot was conducted over a 2 month period to confirm accuracy standards could be achieved and the data output could be seamlessly integrated with their platform. During this time, 247Digitize's Quality Control team compiled a comprehensive log of workflow anomalies critical for use as a roadmap for exception handling. In addition, we collaborated with the client to establish an SFTP workflow whereby invoices are automatically routed to specific inbound folders and mirror folders are created for the deliverable to be retrieved via script.
The 247Digitize IT Solutions team also developed a custom program allowing our processors to perform validation testing on completed xml files to confirm 100% compatibility on import. At our partner's request, logical unitization services were later added for some of their key clients allowing them to email their invoices in bulk scans rather than individually. This value-add meant a better user experience for their clients and an additional revenue source for our partner.
Results: Through the vigorous planning, execution and troubleshooting of several processing and quality control teams, 247Digitize achieved every milestone. An engagement that began with a modest volume of 50 invoices daily matured to an average of over 5,500. Though the Service Level Agreement agreed to for delivery within 24 hours, it is imperative that the team deployed be flexible to handle volatile swings in incoming volumes of up to 65%. By extending shifts when necessary and right-sizing staff, the 24 hour SLA continues to be met and in the case of UK submissions, completed files are delivered in as little as 10-12 hours from receipt. As both our partner and the end client's feedback has been roundly positive throughout, additional accounts continue to be on boarded with increasing data requirements as well. By leveraging the comparative timing of offshore resources that can complete processing during overnight hours in the US, the client is assured that their internal AP staff is supported at all times. Further, when considering similar domestic services and the resources the client no longer needs to assign to these activities, current volumes processed by 247Digitize represent a savings of no less than ~$120,000 over the course of a calendar year.