Ecommerce Web Scraping – Cosmetics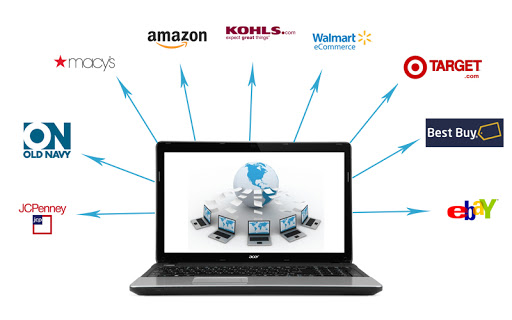 A leading supplier of multicultural beauty products and cosmetics enlisted 247Digitize to assist in preparation and launch of an online store to take their sales to the next level. Working in tandem with web design experts at 247Digitize, the BPO team embarked on a vast web scraping campaign to provide the client with the product details necessary to create an efficient, consumer focused marketplace, built to move merchandise.
About our Client: Headquartered in Atlanta, they are the foremost distributor of ethnic beauty supplies in the world. Boasting 35 years of leadership in the industry, they operate 11 high volume distribution centers strategically dispersed throughout the United States. Displaying their commitment to keeping their customers up to date on the latest and trendiest products, their goal was to introduce their expansive selection of affordable beauty and personal care products to a broader audience.
Challenge: While the client offered an astonishing array of merchandise, the overwhelming majority of their products did not have the product details necessary to effectively sell online. The specifics provided by our clients' suppliers were limited and of questionable validity. There were also associated products in differing sizes and packaging which had to be scraped in a specific format to allow bulk upload to their online marketplace. The accuracy of 13 key product descriptors primarily used in searches performed by prospective consumers would be critical to the ultimate success of the launch and driving future sales.
Solution:  Utilizing client feedback through several piloting efforts, the247Digitize team developed a custom workflow to categorize the products based on the master list and sync it with the respective manufacturers and product images. During the initial phase, the team faced the unique challenge of gathering details for the products of manufacturers without a website. Leveraging product brochures and competitor portals, the project team methodically advanced through the client's full listing, entering and validating the product details.
247Digitize also tapped its expertise in Search Engine Optimization (SEO) to create concise, yet detailed descriptions for each product thereby improving the likelihood that potential consumers of these products would be brought right to our clients' doorstep. Further, by providing insight into which products were already available on Amazon and other leading online retailers, the client was able to tailor their sales strategies accordingly.
Results:  The client was pleased with the breadth of information that the project team was able to gather from various resources and the dedication and ingenuity required to do so. A second scraping effort on an extended product was approved based on the success of this initial effort. Outsourcing these time intensive tasks allowed our client to focus more on their sales campaigns and product logistics culminating in a successful launch.