Adapting To A Changing Accounts Payable Support Landscape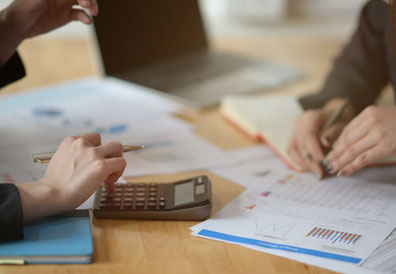 At 247Digitize, we pride ourselves on the ability to recognize and adapt to the changing needs of our clients.  This commitment is best illustrated in longer engagements where process improvements are always sought and close consultation clients are crucial for smooth transitions.   Over a period of 6 years, this commitment has been put to the test by our client for a critical account.
About our Client:  They are a global office services and logistics powerhouse with 29 offices on 4 continents.  Their client is one of the most recognized names in mass media.  From newspapers and magazines to TV stations and websites, this vast conglomerate is a market titan.  With a largezr than life profile, accurate and timely invoice processing across all business units is critical.
Challenge:  Our direct Client had been servicing the account from their domestic service center due to high visibility and strategic importance. Budget cut-backs by the prime client made the business model unsustainable and the need for an offshore partner was immediate. The engagement began with a thorough training of senior 247Digitize staff on our partner's current workflow.  Successive pilot processing and feedback sessions aided in swift acclimation to our client's internal methods and accounts payable processing software.  A phased transition of all invoice processing to 247Digitize ensued over a period of 4 weeks guided by senior staff on both sides.
Two years into the project, another round of cost-cutting measures left us at a crossroads.  Once again, the price point dictated a new direction with 100% of the processes being moved offshore to maximize efficiency and reduce the per invoice cost.  OCR/ICR capture technology would no longer be leveraged in the offline model with 100% manual entry required.  Despite this, observed accuracy levels increased during this phase of the project offering an unexpected plus to the transition.  Moving the project completely offshore also meant a new delivery workflow would be required to turn raw invoices into a load ready deliverable.  All invoices would be assigned a unique concatenated filename consisting of indexed values then encrypted for direct ingestion to the AP platform.
Buoyed by the success of offline invoice processing, the prime client began considering the transition of other Accounts Payable support tasks in line with migration to a new AP automation suite.  The 247Digitize team would not only be required to capture values from invoices, but also participate in the routing process, granular application of business rules, and accurate cost distribution across 300+ company business units.  By taking up these higher level assignments, the prime client was able to pursue a reorganization of internal resources away from accounts payable support tasks.  Beyond the assumption of additional responsibilities, the new platform created challenges of its own.  While it afforded some automated capture, the results were often inaccurate requiring extensive verification, correction and re-processing.  Known bugs within the platform leading to duplication, incorrect validation and erroneous approval of invoices were investigated thoroughly and identified through custom reporting.
Conclusion:  Through three successive (and successful) migrations, quality was a constant, proven through observed 99.5% field level accuracy in all models and close to 1 million invoices.  When daily volumes spiked to 70% of expected volume, additional resources were rapidly deployed to handle the influx within the 24 hour SLA.  When the processing platform malfunctioned, overtime and weekend shifts were routinely organized to clear backlog and keep the accounts payable processing effort on track.
Contact us at info@247digitize.com for more details.